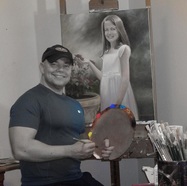 Best known for his Lion of Judah series , WILLIAM HALLMARK is one of the most notable inspirational artist today . His work has appeared in many forms of the media such as the national television show The 700 Club and many christian magazines. Also a large amount of merchandise such as prints , puzzles , bookmarks , apparel ..... etc. William works in many mediums ...watercolors , pencil , pastels , but his favorite is oils and painting in photo-shop . He also has a passion for painting fine portraiture in oils.
---
Contact info: phone : 205-541-2067 e-mail : williamchallmark@gmail.com
If you would like to follow me click on facebook icon :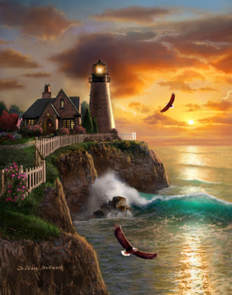 My latest print EAGLE RIDGE in the wall-decor section of this site or Click the lighthouse to take you directly to the page.
---